A+ Bathtub Refinishing our experts in  bathtub surface restoration in California exceeds industry standards to give our customers eight durable layers of long-lasting protection on top of their original bathtub surface. Our advanced mechanical and chemical bonding processes, we are able to provide one of the longest warranties of any bathtub resurfacing company. In addition, our technicians provide impeccable workmanship skills to give your new surface a polished, professional appearance that is not only beautiful but stands up to everyday wear and tear.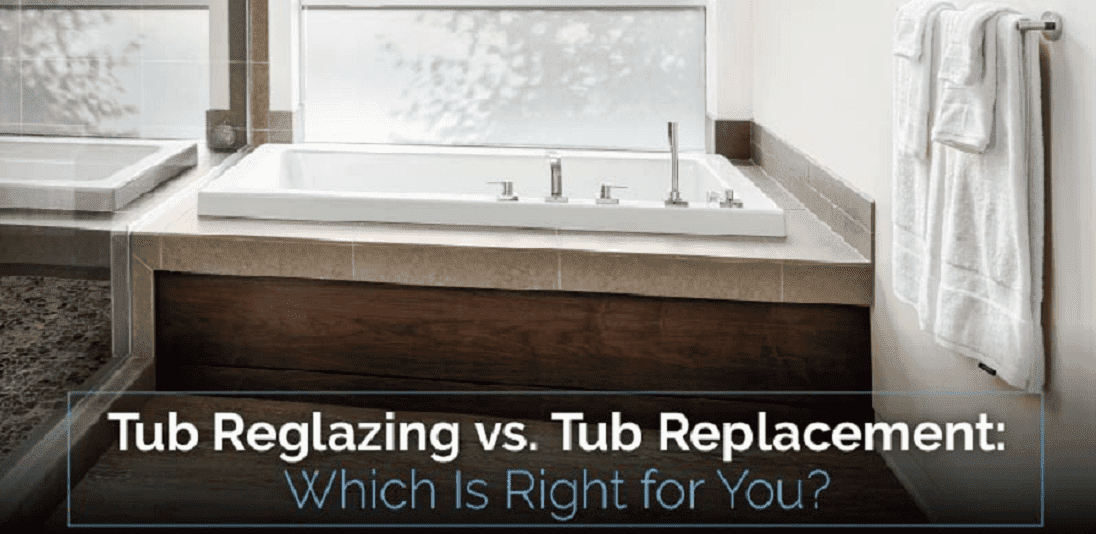 A+Bathtub Refinishing was established in 1991.  We serve the Los Angeles area with reliable and quality service. Our years of experience coupled with our highly craftsmanship produces the best results for every project that we do. Choose A+ Bathtub Refinishing for your next project and we will show you why so many clients continue to turn to our team for the the best refinishing and home improvement results.
We are proud holders of 15 Year Service Guarantee protection for our clients.  This covers materials and discoloration of any job that we do.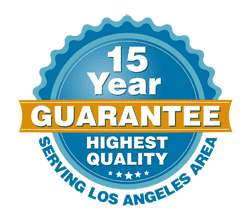 Get A FREE Estimate Today!
CALL US at:
(818) 995-4700
A representative will assist you with all your questions and provide you a FREE Estimate right over the phone.
Quick Links to our Services
Beautiful Custom Bathtub Refinishing Same day Service Finish in Just a Few Hours!
 With A+ Bathtub Refinishing you get your old beat up used bathtub refaced and back to a factory grade New look! Have your tubs cleaned up from chips,cracks and stains with our expert color matching Technique.

Reasons To Call A+ Bathtub Refinishing for Same Day Service LA County, Orange County, Ventura County, and Inland Empire
     WET OR DRY, YOU'LL APPRECIATE
EVERYTHING
                                                  OUR REFINISHING PRODUCTS HAVE TO OFFER
Tub and shower refinishing that are durable, high-gloss materials, and are installed by our professional installation crews. While our bathtub refinishing can provide Orange County, Los Angeles County, Ventura County, and South Santa Barbara County area homeowners with an exceptional bathing experience, most of our customers best appreciate the many advantages our products have to offer. In addition to exceptional beauty and flawless performance. Your new bathtub centerpiece from A+ Bathtub Refinishing comes with the 15 year Guarantee to:
Resists mold and mildew growth
Perpetually hinders the proliferation of germs
Doesn't require laborious scrubbing or the use of harsh cleaners to keep it's like-new luster
Can be installed in as little as a single afternoon
Comes with a 15-year warranty. 
A+ Bathtub Refinishing was awarded Consumer Affairs "Best Overall Value" 

for  Refinishing Bathtubs, Sinks, Counter Tops. Best in its Industry 3 out of the last 4 years.

  
---
Give your Bathroom a Dramatic New Look while Saving 75% OFF.   Call us and we will show you. 100% true and guaranteed.  
Licensed Contractor with 30 Years Experience Highly Reviewed 5 Star Rating Call Us (818) 995-4700
A+ Bathtub Refinishing is a great choice to transform the look of your existing tub. Our high gloss, durable coating will renew your outdated surface in a matter of hours, so you can use your tub the very next day. We also excel at rusted tub repair in Simi Valley CA. and surrounding area., Which involves resurfacing cast iron or pressed steel enamel tubs. When cast iron or steel bathtubs are made, manufacturers coat them with a porcelain veneer that, after time, erodes to expose the original casting. When water and steel or iron interact regularly, rust inevitably forms. Not only is rust unattractive and hard to remove, it can be hazardous to your health, exposing you to abnormally high lead levels. Our bathtub refinishing process in California involves cleaning the surface of mineral deposits, soap scum, and rust by using the latest industrial cleaners and power sanders. An industry-strength waterproof filler is then applied to seal the surface and prevent water from infiltrating affected areas. Finally, our technicians coat your bathtub with a protective, catalyzed primer that sets within minutes.
We will refinish your old and worn out bathtub to a new shiny one.  Tubs that we refinish are fiberglass, steel and porcelain.
Your marble countertops are great to have, but if they are damaged it loses its value.
Tired of your old worn out Formica counter-top.  We can refinish it for you.
You look at your sink several time a day, and if it is scratched and worn down, you may think about refinishing them to a shiny looking sink that looks right back at you.
Do you hate the color of your tiles and don't have the budget to replace them?  Well, A+Bathtub Refinishing recommends refinishing, as it's a faster and less expensive way to give it a facelift.
We understand color matching is a significant part of every refinishing project and we allow each client to choose from many stock color options. Although a majority of our clients are able to find the color they're looking for through the stock color options, we also provide custom color matching services at an additional charge.
Are you getting tired of unsightly drains and overflows? We can replace unsightly drains and overflows with chrome or bass with our Drains and Overflow Installation service.
Our Slip Resistant Surface is less visible and easier to clean for you in comparison to stickers, appliques, and/or etched surfaces.
Do you have hairline cracks or small holes in the surface? We can repair them prior to beginning the refinishing process. For extensive cracks, cracked through the surface, rather than simply refilling the cracks, we have a more extensive process in which we will grind the gel coat, reapply fiberglass matting, and use a fiberglass filler to strengthen and repair the crack. A two-part foam may be injected to add additional support if the project requires i